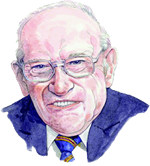 We are the creative digital agency "mediaz". Providing internet systems development, marketing, eCommerce, planning,
prospect management, security, quality control, monitoring, administration, consultancy and analysis services.
Our bread is brought on the table by developing digital, virtual and tangible processes of creativity with natural passion for what we do…
We gathered a team of more than twenty specialists worldwide. Every our member is an individual and that allows us to offer high quality solutions for our clientele and never be short of fresh ideas.
We are endeavoring to create and maintain permanent relationships so our ultimate motivation goal is to bring the results that satisfy our clients the most.
Executing substantial analysis to evaluate client's needs and develop the business solutions relevant to nowadays technologies. The most often services required by our clients are:
Market research, study of perspective, prospect management of the business field
Planning ➜ creating ➜ developing and implementing of business expansion strategy
Designing ➜ developing ➜ administrating eCommerce solutions
Developing internet, web, mobile, digital communication and media solutions
Client support quality improvement, process modernization to meet the latest standards
Identification of permanent objectives, intensification of B2B and B2C relationships
Developing of feedback and communication channels, creating positive reputation
Beneficial value and sustainable practice planning and implementation
Planning of public relationships, strategy development and disposal
We are valued for
Desire to create value for society
Integrity and liability
Rational planning of expenses
High quality implementation policy
Assured confidentiality
Experienced professionals — guru in their field
Knowledge of EU, USA, UK, Nordic, EMEA regions
24/7 SLA when necessary
Long-term strategy insights and development
Extra attention for client needs and expectations
Services
Strategic planning
Prospect management
Market research
Analysis and consultancy
eCommerce
Programming
Web system development
Mobile applications
Payment gateways
IT system security
API integration
CMS, CRM, ERP systems
System administration
Techical authoring
voIP, SMS, GSM, GPS systems
Branding and rebranding
Marketing
Copywriting
Animation, graphics and prints
Audio production
Video production
Digital advertisement
Operational regions
EU and USA
UK and Ireland
Baltics
Nordic
Your quote was successfully sent. We will contact you shortly. Thank you.
Something went wrong, please refresh the page.
Zirmunu str. 1A, LT-09101, Vilnius
Reg. no.
Entity
Bank
IBAN
SWIFT
302925570
GILBERUS UAB
Danske Bank A/S
LT177400042254723810
SMPOLT22
© Copyright 2018 GILBERUS UAB and related companies. All rights reserved.
All company trademarks, signs and logos displayed belong to their genuine owners.